Dual Motion Activated Bed Light Flexible Led Strip Sensor Night With Automatic

Smart Nightlight — Warm soft glow of bed light will turn on to guide you safely across the room in the dark, no disturbing glare to wake others. Power Saving; Only light up when it picks up your movement, auto shut-off after leaving, further improve power efficiency and save energy.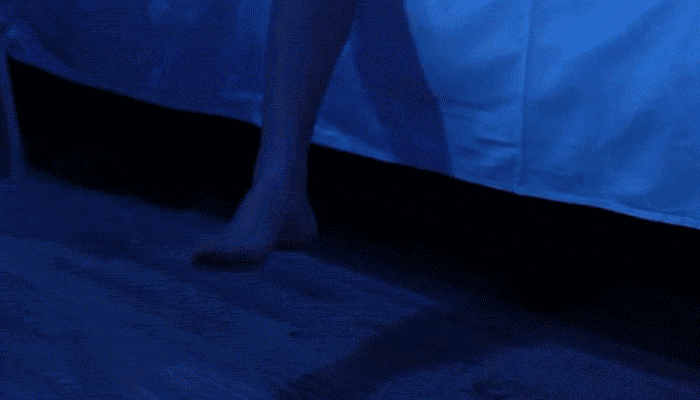 Features:

Motion Activated — Built-in human body passive infrared (PIR) motion sensor light with automatic shut-off timer. Automatic Turn on and Shut off by human induction in the dark environment. Adjustable Time — Motion sensor Auto shut-off timer can be set from 30 seconds to 10 minutes. Continue Triggerand.
System to keep the light on and automatic turn off within 30 secs- 10min after leaving. Multi Purpose — Safely guide you through the dark. Can be installed in anywhere you need extra light. Not only act as under bed lamp, but also covers a wide range of home applications like stairway, cabinet, cupboard, sofa, furniture etc.
The motion sensor strip light is upgraded to work not only in dark, we also have DAY mode option which you can trigger it even in daytime, in case of a party. In addition, you can choose light shut off timer from 15s, 130s to 380 seconds super long.
Briefly press the button on the sensor change brightness from 5% to 100% to LED strips. High light for party to cheering up, low light for bedroom or longer battery duration. In addition, press the same button for speed adjustment while dynamic mode, according to your demand.Included magnetic stick-on accessories for easy installation.
Specifications:

Type: LED strip
Model: MJ-Induction Light Strip-In-line
Input voltage: 12 (V)
Number of LED lamp beads: 30 (pcs/m)
Single lamp bead lumens: 10 (lm)
Beam angle: 120 (degrees)
Weight: 300 (g)
Use range: lighting decoration
Package Includes:

1 x Dual Motion Activated Bed Light Flexible Led Strip Sensor Night With Automatic